Welcome to my online Mindful MakerSpace classroom.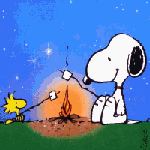 Click below to seee my "Welcome to MakerSpace Class" Video!
---
LESSONS
Check out Mindful MakerSpace weekly assignment in the side menu.
If you would like to voluntarily turn in an assignment from your choice board, feel free to use the link below to the choice board turn in folder: https://drive.google.com/drive/folders/1Ch0mQF12enXTlmfmgyu7lI7ZCVXbaOkr

Below find videoed lessons linked under each grade level so you can choose that option also! Happy Learning!!!
Click on the lesson you would like to view. Each lesson contains a two minute Mindful Breathing exercise to encourage focus and an optimal learning environment. Remember the neat aspect of watching videos is that you can pause, rewind or fast forward to different parts over and over again until you have it!
*DISCLAIMER-Videos are produced from home so there may be some background interference...a Mindful MakerSpace challenge….I wonder if you can identify the noises!?
Kindergarten
If you do not have any play dough at home click on this link for six fun recipes for homemade play dough!
Patterns (Mulitiple activities included)
Magnets (Mulitiple activities included)
Here is a fun cartoon about magnets!
Magnetism- The Dr. Binocs Show
small, medium and large building activity
Goldilocks and the Three Bears by James Marshall
Coding Concept game- learning directions
First Grade
Chain Reaction (Mulitiple activities included)
Create your own Rube Goldberg using Simple Machines (multiple activities)
If enjoyed making chain reactions check out this seven year old, Audri creating his own Rube Goldberg . Can you create one? What hypotheis would you make to predict how many times it would take before your chain reaction was a success?
Rube Goldberg Video
Rosie Revere Engineer read by Astronaut Kate Rubens
Second Grade
Mini Green House II- Planting the seedling
Learn how to Macramé a bracelet or necklace
Predict and log the weather for a week
Create a Rain gauge and track/graph the rainfall (3 different rain gauges to choose to make)
Let's make a homemade compass!
Third Grade
Learn Binary Code (Mulitiple activities included)
Create Binary Secret Coded Jewelry
Print binary code sheet from side menu
Insulators or Conductors- Intro to Circuitry
Snap Circuits- Simple, Series and Parallel
Let's experiment with Squishy Circuits
Fourth
If enjoyed making this project this is the Origami site for you! Click below for addtional origami projects.
Create a Keychain in Tinkercad Software
Experiment with Circuits with Makey Makey
Create your own Green Screen Videos with the Do Ink app
Here are a couple of apps that you can download for free that you can have fun playing and exploring!
ChatterPix
---
Mindful self-compassionate tools to help relieve stress and anxiety
1. Breathe
2. Breathe
3. Breathe
Please visit my Mindful MakerSpace Google Website for mindful tools to self regulate including how to make your own glitter jar and glitter slime!
---
RESOURCES
Please use my school e-mail to share student's work, celebrations or ask questions: nanceanita@gilmerisd.org
The Mindful MakerSpace Google Website has Nine Weeks of MakerSpace curriculum for each grade level
Please click here to visit the
Google Webpage